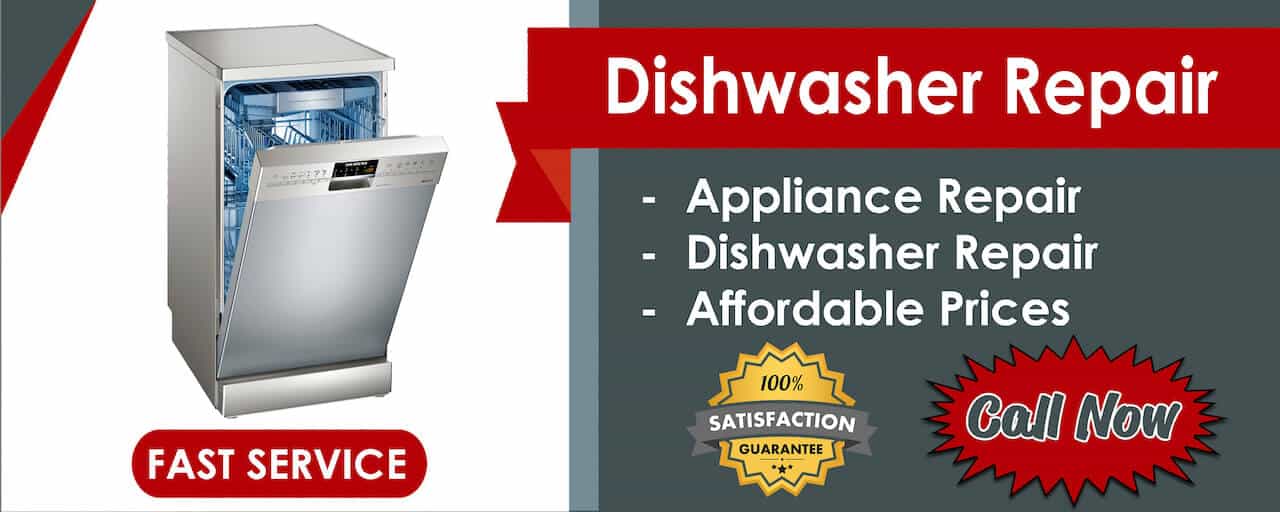 NEED DISHWASHER REPAIR? CALL TODAY:
(757) 500-8781
Noble Norfolk Appliance Repair offers our incredible same-day repair service for dishwashers too. We know how important your dishwasher is over the scope of your daily life and the importance of its' convenience. As soon as you realize there is a problem with your dishwasher, give us a call so we can get it fixed for you. No one wants to do dishes by hand, and we can help to make sure that doesn't happen.
Our professional service technicians are trained and equipped to fix all common dishwasher issues. Our goal is to fix your dishwasher as quickly and efficiently as possible on our first visit to your home. Our service vehicles are loaded with the tools and manufacturer parts that will allow the technician to do the repairs.
DISHWASHER PROBLEMS
Constant/Loud Noises
When this issue arises with your dishwasher, it is usually caused by one of three broken or faulty parts. It is either a washer arm bearing, motor bushing, or a broken pump housing. Whatever the case may be, our service technicians will be and to identify the source and get it repaired. Due to the commonality of this problem, our service technicians will be able to get this fixed quickly.
Leaking Water
Our techs have the knowledge and parts to work on GE, Whirlpool, Kenmore, and numerous other major brands. When this problem happens with your dishwasher, it is usually due to one of two different causes. It could be because of a broken door latch or closure, or it is because of a faulty water inlet valve. We can get these issues taken care of and your dishwasher back to work fast.
Won't Turn On
When we are called for this issue, we know that it is going to be either broken door latch switches, thermal fuses, electronic controls, or motor relays. Before you do call us, you will want to check to make sure that the machine is plugged in and that the circuit breaker has not been tripped.
Won't Drain/Fill
This is a problem that is two-fold because there are certain things that will cause it not to fill and others that will cause it not to drain. If the dishwasher is not draining properly, it is likely that there is a broken drain pump motor or drain hose. If the dishwasher is not filling properly, it is probably because of a broken door switch, float switch, or water inlet valve.
Won't Clean Dishes
A broken housing gasket, filter, spray arm, or water tube is going to result in the dishes still being dirty even after a cycle has been completed. The service technicians at Norfolk Appliance Repair see this common problem all the time and have the necessary manufacturer parts and tools needed to address it.
Won't Dry Dishes
Our technicians have all the parts for all of the major models of dishwashers in order to get your dishwasher as good as new. The drying cycle of your dishwasher is one of the things that makes it so convenient. This problem commonly occurs when a heating element, rinse aid dispenser, or thermostat is broken are malfunctioning.
Won't Dispense Detergent
If the soap is not being properly dispersed throughout the dishwasher, the dishes are not going to get clean and the dishwasher is not going to do its' job properly. If a bi-metal release, wax motor, or timer is broken or malfunctioning, the detergent is not going to be dispensed as it should.