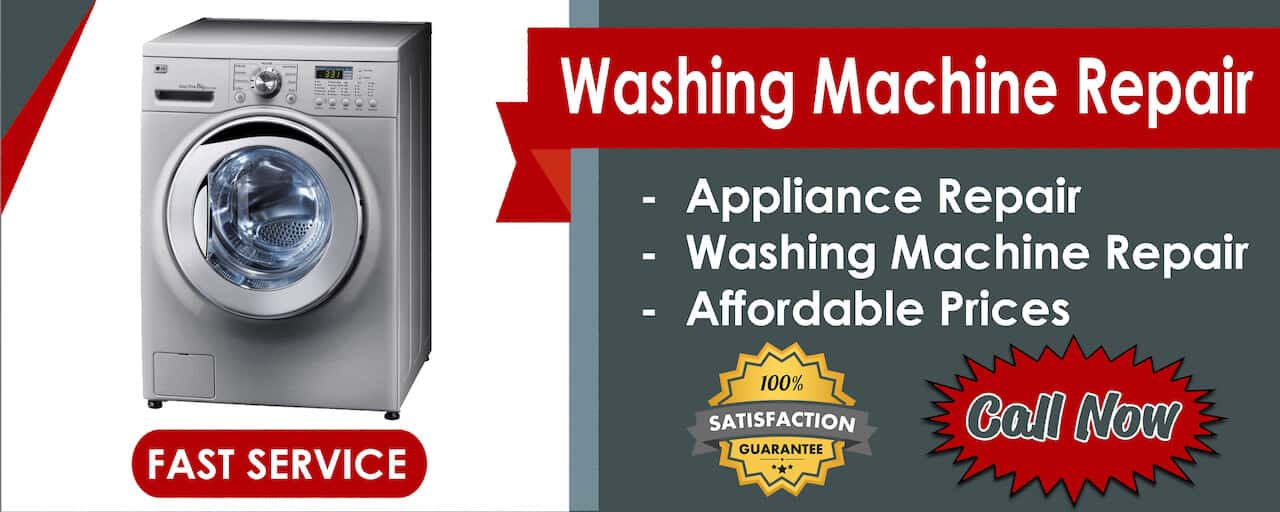 NEED WASHER REPAIR? CALL TODAY:
(757) 500-8781
It is imperative that a home's washer and dryer are working properly. If it isn't, it can lead to a lot of complications like trips to the laundromat and piles of dirty laundry accumulating throughout the house. When this problem occurs, Noble Norfolk Appliance Repair our same-day service and affordable rates can really save the day.
Our vans have most of the manufacturer parts and the tools that are going to be needed for the job. We carry the parts for brands like GE, LG, Kenmore, Bryant, Carrier, Armstrong, RCA, and so many more. The best part is that our service technicians have the training and experience to get the repairs done in the first visit to your home.
WASHER PROBLEMS
Loud/Consistent Noises
The most common sources of loud or consistent noises are a worn-out belt or bearing or a bad pump motor. This is the most common reason for many of the calls that we receive concerning broken washing machines. Our techs can key in on where the noise is coming from and get the part either fixed or replaced.
Won't Turn On/Agitate
This is another one of those two-fold problems, because there are different causes for not turning on and not agitating. If the washer is failing to agitate, it is likely because the agitator cogs, drive belt, transmission, or coupler are broken. If it not turning on at all, it can be a bad thermal fuse, timer, or door latch. Before calling us, you should check to make sure that the machine is plugged in and that the circuit breaker has not been tripped.
Won't Spin
The possible causes of this issue are quite easy to identify and fix quickly. The possible causes are that the wax motor, door latch, or motor coupling is broken or malfunctioning. Whatever it is, we can take care of that for you.
Overflows
A machine that is overflowing is likely doing this because the air dome tube, water level pressure switch, water inlet valve is broken or malfunctioning.
No Hot/Cold Water
If the washing machine is not producing hot or cold water, it is most likely because of a broken inlet hose or temperature control switch. This is annoying, but a simple problem to address.
DRYER PROBLEMS
Loud/Constant Noises
Broken or worn out seals, belts, or bearings are the likely culprits for this problem. Loud and/or constant noises are the most common reason we are called out to fix a broken dryer.
No Heat/Won't Dry
The same reasons that a dryer won't get hot are the same ones that will cause it to get too hot. This probably is usually caused by a broken high limit thermostat, cycling thermostat, or heating element. Our technicians will easily be able to figure it out and get your dryer up and running.
Won't Turn on/Tumble
Before you ever call us, you should check to make sure that the corresponding circuit breaker hasn't been tripped and that the dryer is still plugged in. Once these have been checked, the problem is like due to a faulty heating element, cycling thermostat, or high limit thermostat. We can definitely help you with this.
Won't Turn Off
This problem can cause damage to the clothes that are in the dryer. It is usually caused by a broken timer or door switch.
Timer Won't Advance
If the timer is not advancing on the machine, it is impossible for the cycle to be completed. This can happen when the timer motor or cycling thermostat is broken or faulty.