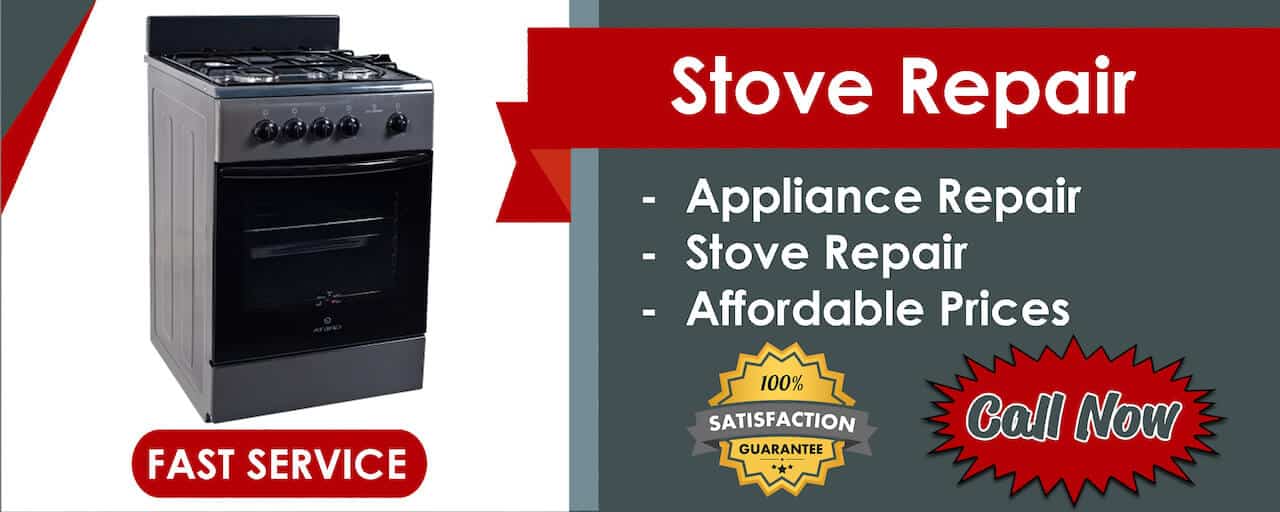 NEED STOVE REPAIR? CALL TODAY:
(757) 500-8781
The stove and oven are the heartbeats of the kitchen and without it, there are no meals for the family. When there is a problem with the stove and/or oven, it needs to be addressed immediately so that the family will get that delicious dinner. This is one of those cases where our same-day repair service is really important for our Norfolk customers.
Noble Norfolk Appliance Repair technicians the parts and tools needed to work on all common issues and on all major brands and models of stoves and ovens. Like with any of our repairs, the manufacturer parts we use and the labor we do come with a 12-month warranty. We will make sure that your family will not have to skip a home-cooked meal and get your stove or oven fixed the same day that you call us.
STOVE PROBLEMS
Won't Turn On/Ignite
This can happen if a surface element, bake and broil element, an infinite switch, or oven burner igniter is broken or malfunctioning. There are a couple of different things that should be checked before you call us. For electric stoves, make sure that it is plugged in and that the corresponding circuit breaker has not been tripped. If it is a gas appliance, make sure that the pilot light is still lit.
Burner/Oven Won't Heat
The cause of this problem depends on whether it is a burner or an oven that is not getting hot. If the problem is the oven, it is probably because of a bad bake element or oven sensor. If the problem is a burner, it is likely because of a broken element, burner switch, or terminal block. Either way, a stove that is not getting hot is not going to do anyone much good.
Timer/Program Issues
The root cause of this problem is electrical, and it is because of the control board. We can fix and replace control boards of many major brands of stoves and ranges including GE, LG, Sears, Kenmore, and many others. We also make sure to offer our 12-month warranty of the control boards, as we do with all the other manufacturer parts we use.
Oven Is Too Hot
Yes, you want your oven to get hot, but it is a problem if the oven is getting too hot. This can be a dangerous problem for the caller to try and identify because of the unpredictable heating process. Our technicians can safely identify and repair this problem. The root cause is usually due to a broken thermostat or sensor.
Igniter Won't Light
There are a number of things that can cause this problem to occur and it can be determined because the igniter will glow but not light. The cause is commonly due to either a safety valve, electronic control, surface igniter, or temperature sensor. Our techs can figure out what it is and get the problem solved quickly.
Door Won't Open
We commonly encounter this common problem in the newer models of self-cleaning ovens. There are times when the door will not open following a self-cleaning cycle. We examine the seal, thermostat, or door latch to figure out which one is the cause and get it fixed.
Learn About Our Additional Appliance Repair Services:
www.norfolkapplianceco.com